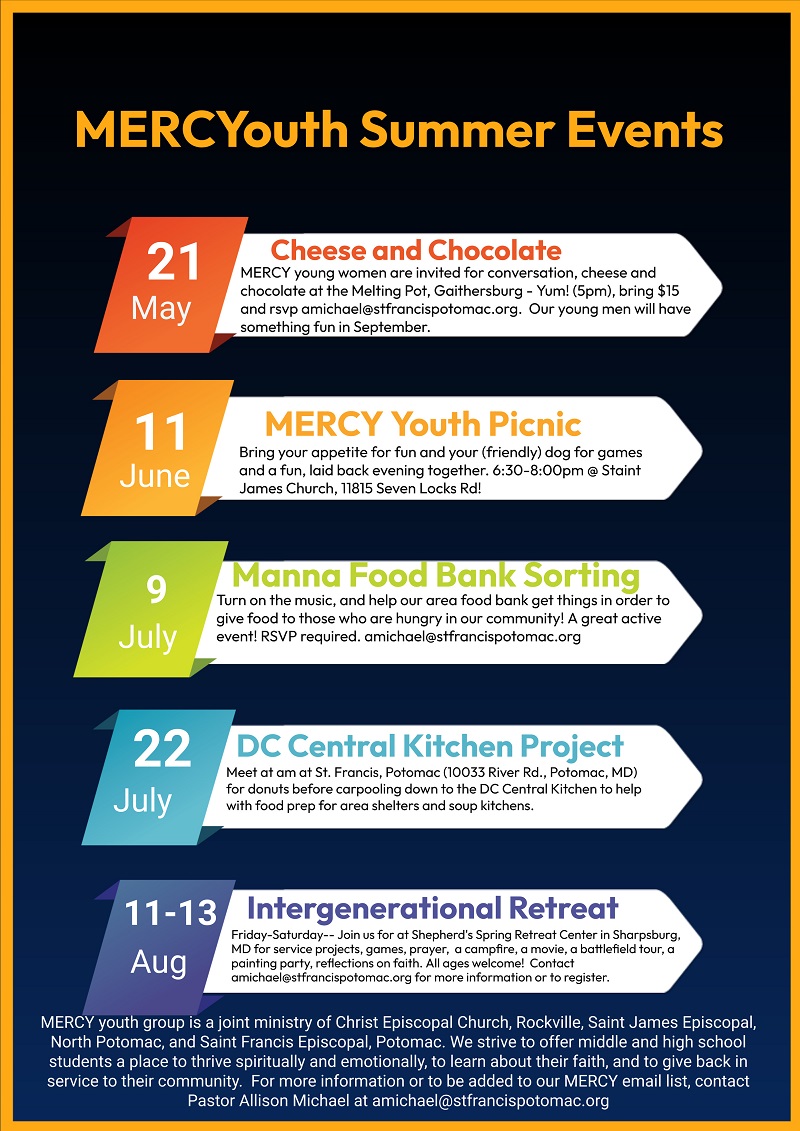 Youth Group
SUNDAY MORNINGS 
Middle school students gather with Pastor Allison for discussion and snacks after Sunday services (high school students typically choose to join the Adult Forum).
SUNDAY EVENINGS 
Middle and high school students from St. Francis Episcopal Church (10033 River Rd., Potomac, MD), Christ Episcopal Church St. James Episcopal (Seven Locks Rd.), and Christ Church (109 S Washington St, Rockville, MD) gather together for Youth Group meetings on many Sunday evenings. We rotate meeting locations between churches and other venues (restaurants, parks, activities, service projects, etc.). We often do special events or outings, so be sure to check the calendar or contact amichael@stfrancispotomac.org.
Most weeks, Youth Group includes dinner. We are a dynamic, welcoming, and judgment-free group of faithful and thoughtful teens who gather to apply our Christian values to our everyday lives. Come join us! We examine the everyday struggles, anxieties, and issues that today's teens face, and we learn to use our Christian faith to help us navigate these hurdles. Together, we serve those who are in need through service projects, mission trips, fundraisers, and other activities. Come join us – many of our kids bring their friends to these meetings. All middle and high school students are welcome!