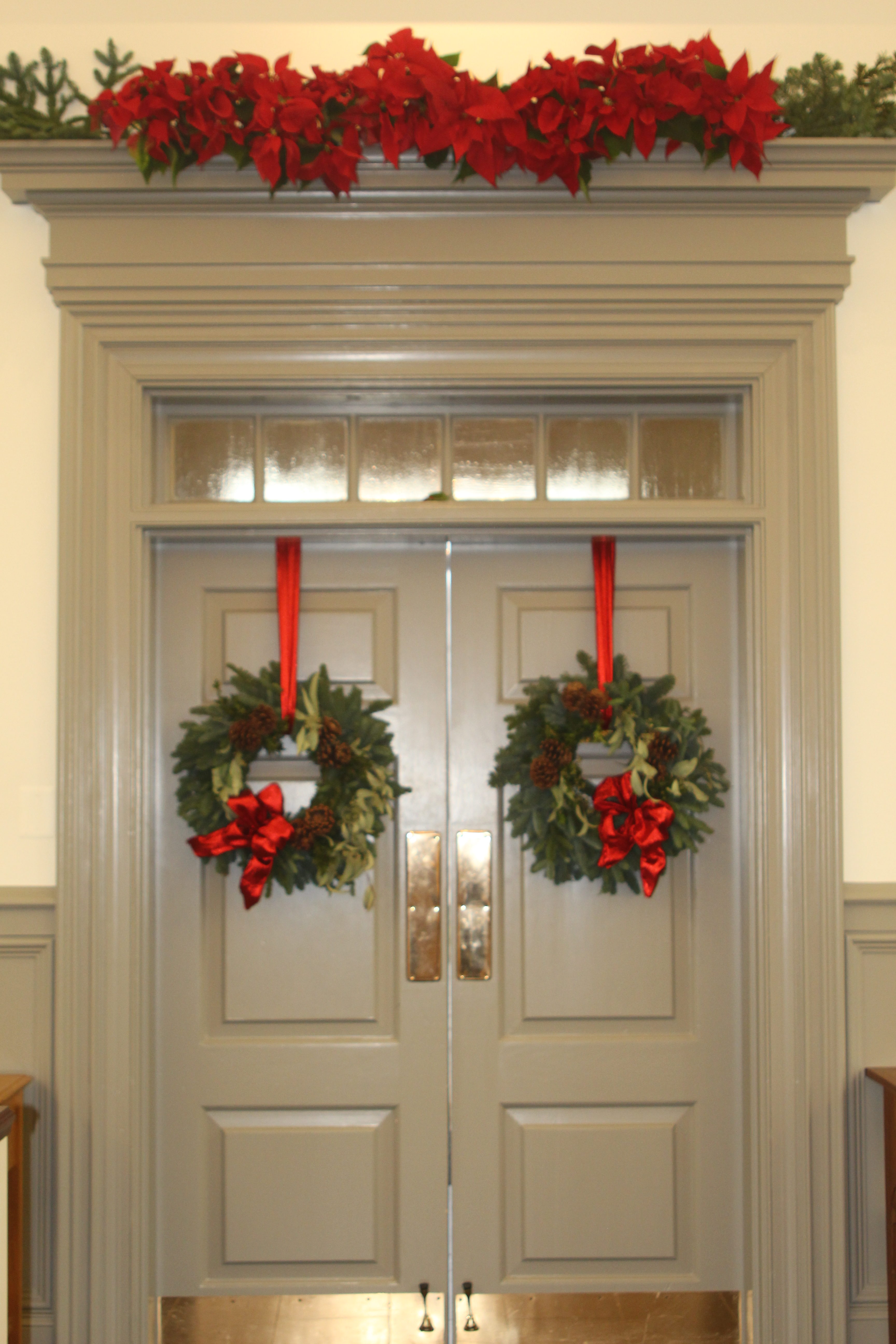 We hope you will join us to celebrate Advent and Christmas at St. Francis.
This is an enchanting time at St. Francis, with seasonal greenery and candles adorning the church and the altar as we celebrate the birth of our Savior. We welcome you and your family, as well as all guests you have visiting for the holidays. We are grateful that you will be celebrating with us, and we hope you will come again soon.
From our family to yours, Merry Christmas
DECEMBER 4TH at 5:00pm: Advent Festival of Lessons and Music
The Advent Festival of Lessons and Music as presented at St. Francis is modeled after the service premiered in 1918 and made famous by the Choir of Kings College, Cambridge. Enjoy this candlelit festival of Advent readings and music featuring a fabulous trombone quartet. A reception will be held in St. Francis Hall following the festival.  CLICK HERE to watch the service live stream.
December 24th at 5:00pm: Family Christmas Eve Service
A family-friendly Christmas service timed to allow families to gather for dinner and Christmas Eve traditions after celebrating the coming of our Lord Jesus Christ with a Holy Eucharist.  In the beautifully decorated sanctuary, we'll sing glorious Christmas hymns and celebrate the Holy Eucharist with a traditional Anglican liturgy. There is a special Christmas message for children, and all are invited for Holy Communion or a blessing.    Children are encouraged to participate in the service, but we do offer free childcare if you prefer.  This special service is a favorite Christmas tradition for many families in the area.  CLICK HERE to watch the service live stream.
December 24th at 10:00pm (9:30 prelude): Festal Christmas Eve Candlelight Service
One of our most popular services of the year, our Christmas Eve Candlelight Service warms your heart and soul as we celebrate the coming of our savior, Jesus Christ with a Holy Eucharist. The full St. Francis Choir will offer rich and glorious music up to our Lord.  We begin with a choral prelude at 9:30.  At 10pm, we celebrate a traditional anglican service, and finish with a candlelit rendition of Silent Night. We do not offer childcare during this service.
December 25th at 9:15am: Holy Eucharist
Join us for Holy Eucharist service using traditional Anglican liturgy. We'll have our regular Sunday service, but with congregational hymns, as our choir recovers from their busy Christmas Eve schedule.  CLICK HERE to watch the service live stream.