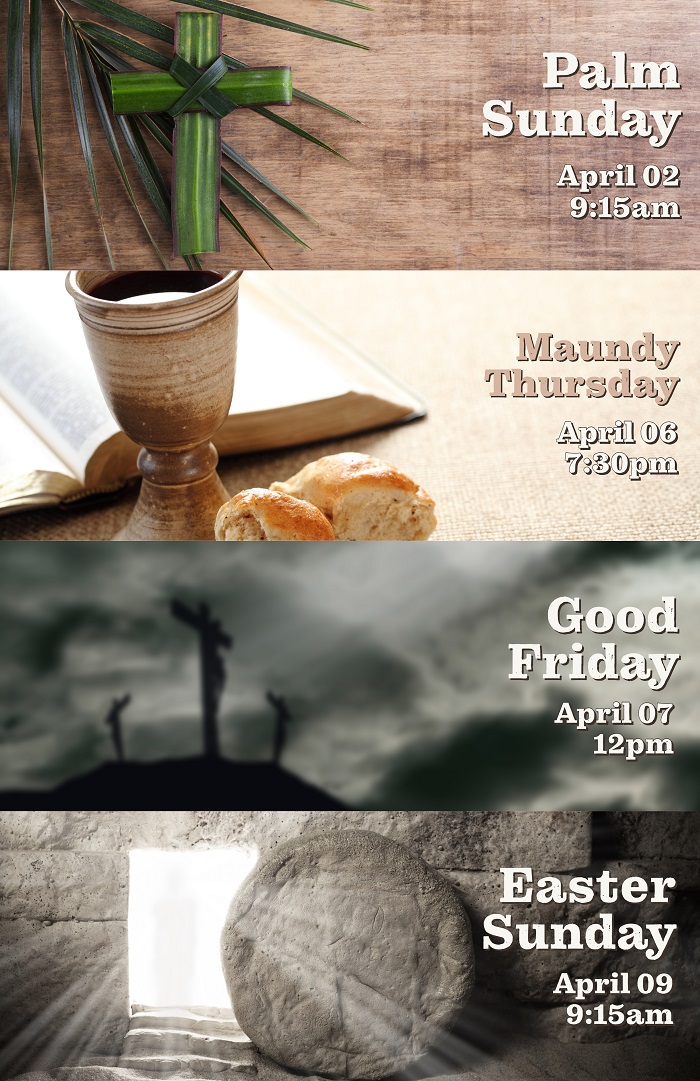 Join us to celebrate Holy Week and Easter
Holy Week at Saint Francis includes a variety of services in which we meditate on Jesus' passion, death and resurrection, those great events which have brought us life and salvation. Holy Week commemorates the passion and suffering of Jesus, and Easter is an uplifting and glorious celebration of his resurrection.
We welcome you and your family, as well as any guests you have visiting for Easter. We are grateful you are celebrating with us, and hope you will come again soon.  Currently, we require masks for all in-person worshippers.
From our family to yours, Happy Easter