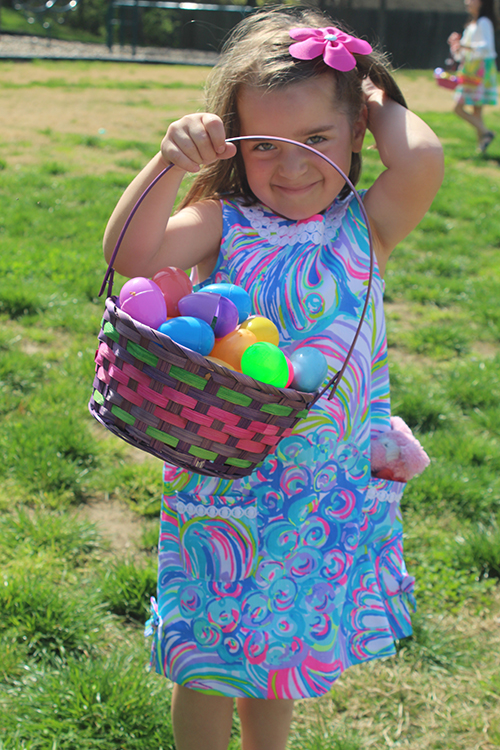 Join us to celebrate Holy Week and Easter at St. Francis.
Holy Week at Saint Francis includes a variety of services in which we meditate on Jesus' passion, death and resurrection, those great events which have brought us life and salvation. Holy Week commemorates the passion and suffering of Jesus, and Easter is an uplifting and glorious celebration of his resurrection.
We welcome you and your family, as well as any guests you have visiting for Easter. We are grateful you are celebrating with us, and we hope you will come again soon.
From our family to yours, Happy Easter
Palm Sunday 8am, 9:15am Holy Eucharist & 11:30am Morning Prayer
On Palm Sunday, March 25, we will celebrate the Liturgy of the Palms with the Eucharist of the Passion at 8:00am and 9:15am. Morning Prayer will be offered at 11:30am. The 9:15am Liturgy will begin in the Columbarium Plaza behind the Church with the Liturgy of the Palms and procession into the church. The Passion is then read, followed by the Holy Eucharist. Childcare is provided during the 9:15am and 11:30 services.
Holy Monday – Holy Wednesday 7:30pm: Holy Eucharist
On Monday through Wednesday of Holy Week, there will be a celebration of the Eucharist each day in the Chapel at 7:30pm.
Maundy Thursday 7:30pm: Maundy Thursday Eucharist
On Maundy Thursday, March 29, we will have a Lamb Dinner and time of fellowship in St. Francis Hall, beginning at 6:30pm (RSVP for dinner is required). This will be followed by the Eucharist of the Last Supper at 7:30pm, and the stripping of the Altar.
Good Friday 12 Noon: Solemn Liturgy
On Good Friday, March 30, The Solemn Liturgy, which remembers Christ's death and venerates his Holy Cross, will be held at noon, followed by meditations and prayers during the three hours that he hung on the Cross, concluding with Evening Prayer at 2:30pm.
Good Friday 7:30pm: Stations of the Cross
The Stations of the Cross devotion will be offered on March 31, Good Friday, at 7:30pm.
Holy Saturday 9am: Liturgy of the Word
On Holy Saturday, March 31, we will recall Christ's rest in the tomb with a Liturgy of the Word at 9:00am in the Chapel.
Holy Saturday 7:30pm: The Great Easter Vigil at All Saints Church, Chevy Chase
A Joint Easter Vigil, which includes the first Eucharist of Easter, will be celebrated at All Saints' Church, Chevy Chase on Holy Saturday evening at 7:30pm. All Saints Church is located at 3 Chevy Chase Circle Chevy Chase, MD.
Easter Sunday 8am, 9:15am, 11:30am
Festal Eucharist is celebrated with the St. Francis Choir and guest brass players. This triumphant service is powerful and beautiful, celebrating the resurrection of our Lord. This is one of our most popular services of the year, and the church is often full. We suggest you arrive early to find a seat and enjoy the musical prelude. Childcare is provided for young children during the 9:15am and 11:30am services.
An Easter Egg Hunt will be held on the field behind Saint Francis Hall after the 9:15am service, (starting around 10:30am).