WE ARE HERE TO WARM YOUR SPIRIT & YOUR HEART IN PERSON AND LIVE STREAM – JOIN US FOR WORSHIP, CLASSES, SERVICE PROJECTS, & SOCIAL GATHERINGS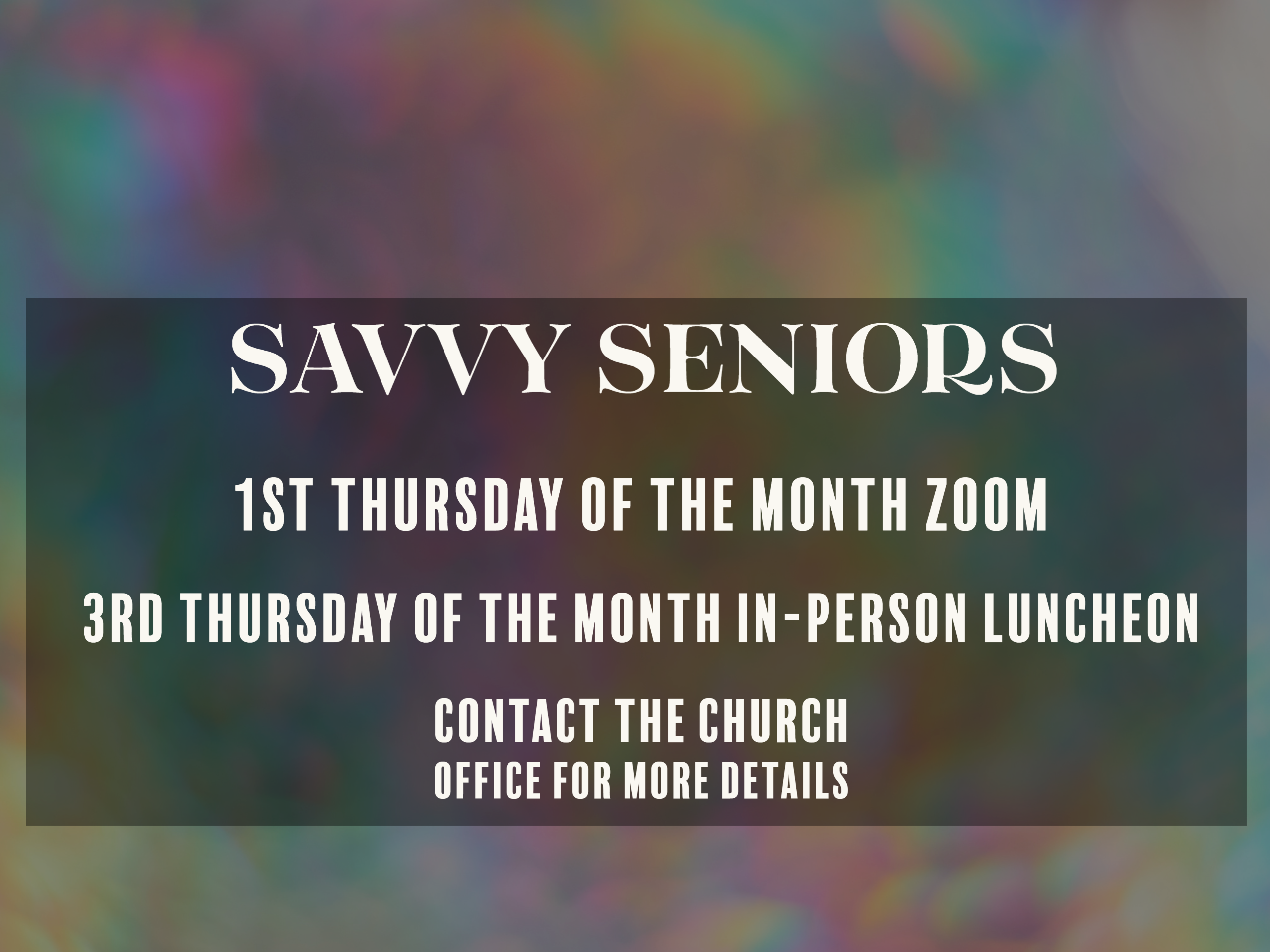 Be sure to join us every 1st Thursday on Zoom and every 3rd Thursday for our in-person luncheon.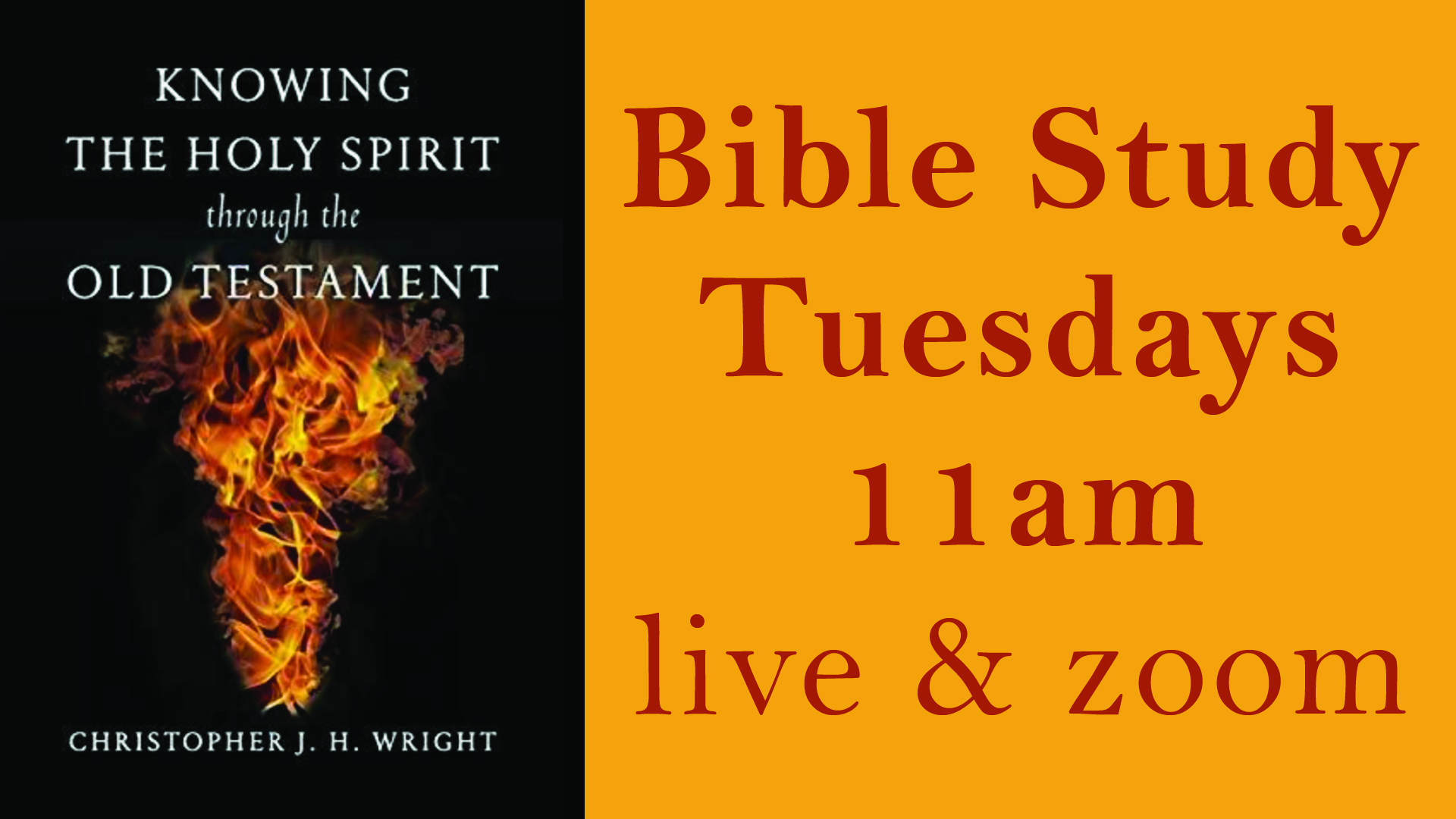 Join Us!
Bible Study every Tuesday.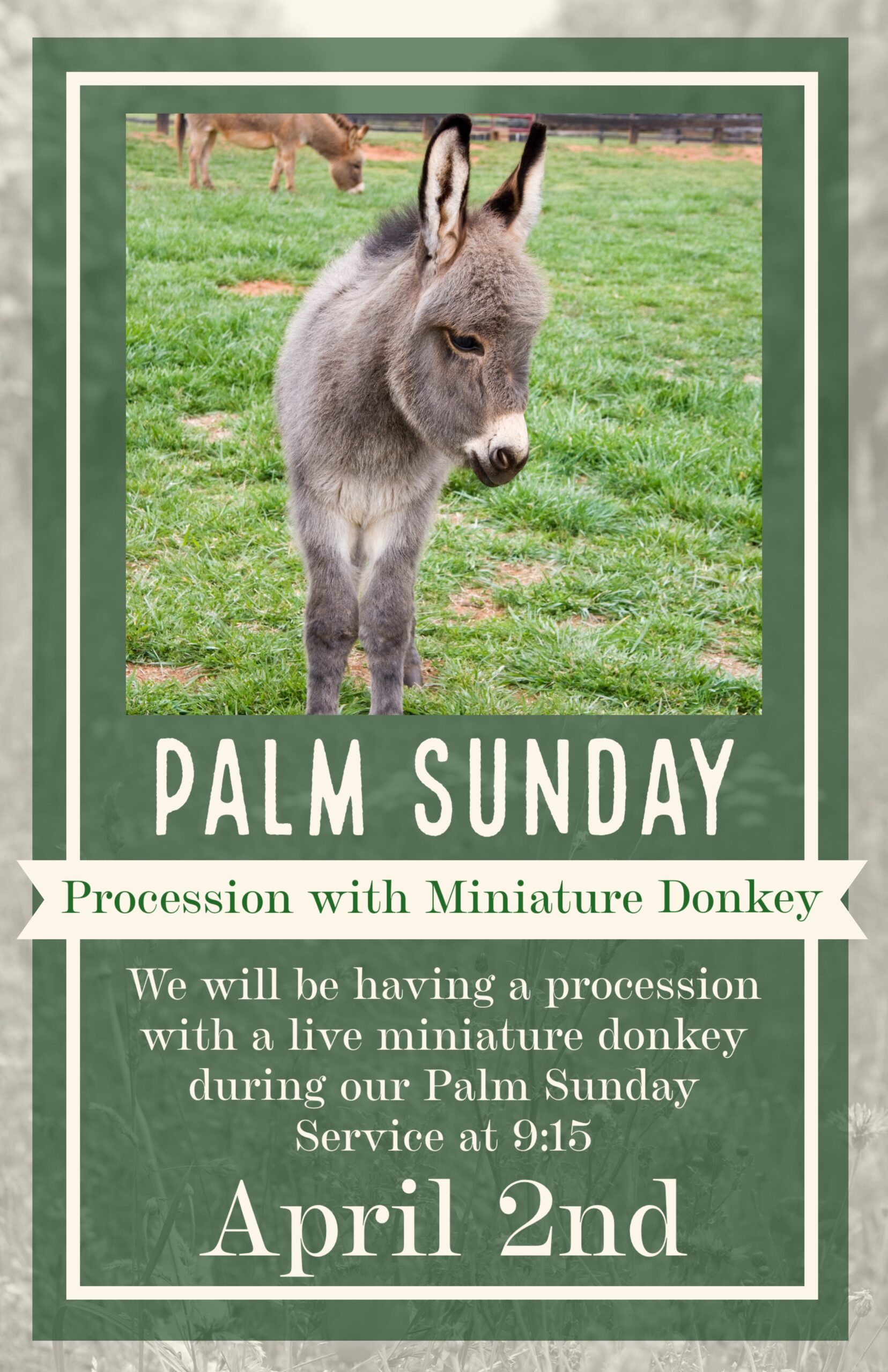 Palm Sunday
Join us on Palm Sunday for a procession with a miniature donkey.
April 2nd at 9:15 AM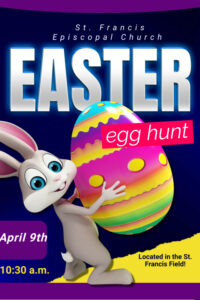 Easter Egg Hunt
Come one, come all for an Easter Egg Hunt in the St Francis Field.
April 9th at 10:30 AM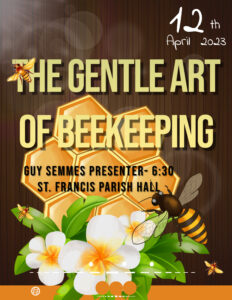 Talk of the Town
Join us on April 12th at 6:30 PM for the Gentle Art of Beekeeping brought to us by Guy Semmes.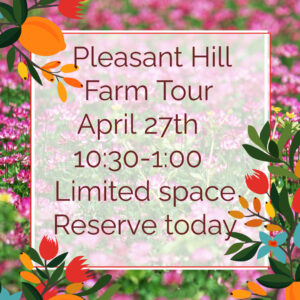 Welcome Spring with a tour of Pleasant Hill Farm on April 27th from 10:30 AM to 1:00 PM.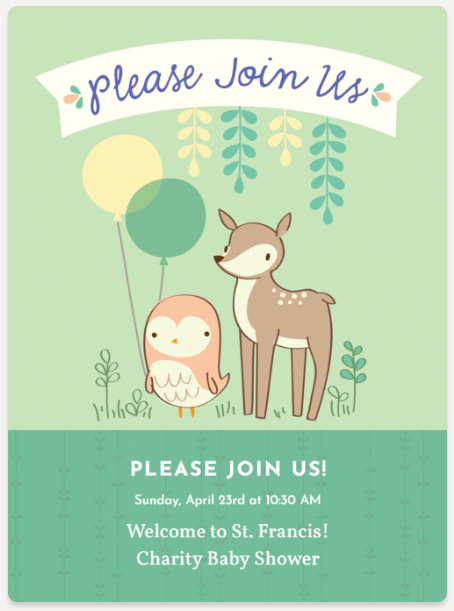 Sunday, April 23rd at 10:30 am
See the Evite for additional information.
Upcoming Events at St. Francis Episcopal Church
I ATTEND ST. FRANCIS BECAUSE…
"The love and support that the St. Francis family has given to me and my family are testaments of God's love. I want my grandchildren and great grandchildren to feel the glow of that love too." Sue T
"Finding a new church home was a daunting hurdle for me after being away from the church for far too long, but St. Francis Episcopal Church, its congregation (especially the Evening Prayer service regulars), and Fr. Mark made the whole process of reconnecting really wonderful." – JJ
"Watching my children receive the love of God through the people of St. Francis is heart warming. They know they are loved by God, by their parents, and by their church family, which gives them inner strength and confidence to meet their challenges. There is no greater comfort than knowing that God is there with you, always." – KS
"The people of St. Francis are inspiring – their selfless and boundless dedication to doing God's work in our community and beyond makes me want to be a better person. Their actions help me to put things in perspective and focus on helping others in ways small and large, using my time and talents as Jesus tells us to do." Scott J
Livestream
Watch our Livestream services on YouTube live or recorded.
Talk to Us
Get information about our church community by reaching out to us.
Schedule & Info
Covid updates and information.
Faithful and caring community in the heart of Potomac Village.
Our church is conveniently located just outside the beltway, where River Road meets Falls Road.
map it
Christian Values For Today's Families
We strive to apply Christian values to our lives every day.  There is lots going on in our community, and we have something for everyone, from young children to savvy seniors. We look forward to seeing you – please introduce yourself so we can properly welcome you!
Get Updates
Receive weekly updates for events, services, and other announcements.